該配方通過將不同的分子量結合,為局部多維度補充透明質酸。
PrincipHYAL®Cube3是一種全光譜生物技術成分的透明質酸鈉,具有短期抗衰老作用。僅在30分鐘內便可實現極限提升效果。
透明質酸(HA)天然存在於人體內。高活性水解透明質酸甚至可以到達皮膚最底層,恢復肌膚活力。由於我們對低分子量細胞間的通訊進行了改進,我們的HA相比標準HA有更多優勢。
該產品進行深層水化作用,快速保濕,能夠減少肌膚皺紋,調節皮脂生成,改善皮膚紋理,豐滿肌膚,增加肌膚屏障的彈性,還具有抗炎效果。
穩定型維生素C的抗氧化特性可有效對抗自由基和紫外線輻射造成的傷害。
主要成份:
多分子透明質酸
穩定型維他命 C
天竺葵
薰衣草
黃瓜提取物
孔雀石---經過水解融入產品, 可以在按摩中將寶石磁場帶到每個皮膚細胞中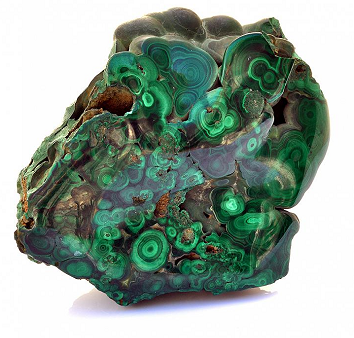 海藍寶石---經過水解融入產品, 可以在按摩中將寶石磁場帶到每個皮膚細胞中
護膚流程:
取少量塗抹在整個面部,然後使用精華素或面部精華油。
Description: This formula offers a multi-dimensional approach to topical hyaluronic supplementation by combining different molecular weights. PrincipHYAL® Cube3 showing extreme lifting effetc in only 30minutes. Hyaluronic Acid naturally occurs in the human body. Highly active hydrolysed Hyaluronic Acid can reach even the lowest layers of the skin to bring advanced rejuvenation. Thanks to improved intercellular communication of low molecular weight, our HA has many more advantages than standard HA.
PrincipHYAL® Cube3 shows:
a quick lifting effect elasticity, smoothness, wrinkleless, depth of wrinkles, synthesis of neo-elastin, improvement of skin aspects

a quick penetration of actives enhanced skin penetration of both liposoluble or hydrosoluble ingredients

a quick moisturization better epidermis health, barrier effect, moisturization
It offers deep hydration, reduces wrinkles, modulates sebum production, improves skin texture, plumps and elasticises the skin barrier, and has an anti-inflammatory effect. The antioxidant properties of stable form of Vitamin C help fight free radicals and damage caused by UV radiation.
It is infused and amplified with the high vibrational energy of Aquamarine.
Size: 30 ml bottle with pump
KEY INGREDIENTS
Multi Molecule Hyaluronic Acid, Stable Vitamin C, Geranium flower water, Lavender flower water, Cucumber extract, Aquamarine
ALL INGREDIENTS
water, pelargonim graveolens (Geranium) flower water *, lavandula angustifolia (Lavender) flower water*, pentylene glycol, ascorbyl glucoside (Vitamin C), glycerin*, arginine, sodium hyaluronate, cucumis sativus (Cucumber) fruit extract*, sodium benzoate, potassium sorbate, benzylic alcohol, dehydroacetic acid, citric acid
* Organics
RITUAL
Recommended as a core Yage regimen for deep hydration to be used on a clean face morning and evening after applying Rose Kiss balancing toner (step 3). Apply a small amount to the entire face. Follow up with a serum (step 5) or facial oil (step 6).