一款富含天然果酸和植物提取物的超輕盈精華液,可去除角質、補水、均勻膚色以及光滑和澄清。 
檸檬、藍莓、木瓜、甘蔗和橙子溫和地提亮和澄清肌膚。
阿爾法羥基酸已被證明可以通過提高細胞更新率來促進更光滑、更年輕的皮膚。
天竺葵、玫瑰水和植物性純素透明質酸鈉相結合,可舒緩發紅現象,明顯豐盈和滋潤乾燥的皮膚。 
由於改善了低分子量的細胞間通訊,我們的專利 HA 比標準 HA 具有更多優勢。
 快速提升效果彈性,光滑,無皺紋,皺紋深度,新彈性蛋白合成

 活性成分的快速滲透增強了脂溶性或水溶性成分的皮膚滲透

 快速保濕 更好的表皮健康,屏障作用,保濕
它注入並放大了石英的高振動能量---經過水解融入產品, 可以在按摩中將寶石磁場帶到每個皮膚細胞中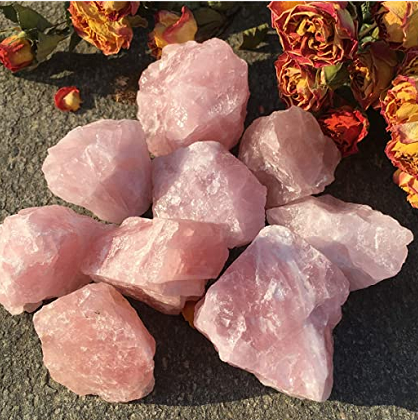 主要成份:
玫瑰花水
天竺葵花水
薰衣草花水
藍莓
甘蔗
多分子透明質酸
橙子
木瓜
檸檬
糖楓
精氨酸
石英
使用方法:
易敏或敏感中不適用。
 4-8 滴於化妝棉以清潔皮膚,不用沖洗。每天或根據需要經常使用。使用時有刺痛感是正常的,尤其是在最初的幾次使用中。白天使用時,請使用SPF。如果出現發紅或刺激,請停止使用。我們還建議每週兩次將其與睡美人油或您選擇的任何其他油混合(步驟 6),以獲得完美清透的膚色。
Description: A super lightweight serum full of natural fruit acids and botanical extracts to exfoliate, hydrate, and even the skin tone as well as smooth and clarify. Lemon, Blueberry, Papaya, Sugar Cane, and Orange gently brighten and clarify skin. Alpha Hydroxy Acids have been shown to promote smoother, youthful-looking skin by increasing the rate of cell renewal. Geranium, Rosewater, and plant-derived vegan Sodium Hyaluronate combine to soothe the appearance of redness and visibly plump and hydrate dry skin. Thanks to improved intercellular communication of low molecular weight, our patented HA has many more advantages than standard HA.
a quick lifting effect elasticity, smoothness, wrinkleless, depth of wrinkles, synthesis of neo-elastin, improvement of skin aspects

a quick penetration of actives enhanced skin penetration of both liposoluble or hydrosoluble ingredients

a quick moisturization better epidermis health, barrier effect, moisturization
It is infused and amplified with the high vibrational energy of Quartz.
Size: 30 ml bottle with pump
KEY INGREDIENTS
Rose flower water, Geranium flower water, Lavender flower water, Blueberry, Sugar Cane, Multi Molecule Hyaluronic Acid, Orange, Papaya, Lemon, Sugar Maple, Arginine, Quartz
ALL INGREDIENTS
pelargonium graveolens (Geranium) floral water*, rosa damascene (Rose) floral water*, lavandula angustifolia (Lavender) flower*, water, pentylene glycol, glycerin*, vaccinium myrtillus (Blueberry) fruit extract, saccharum officinarum (Sugar Cane) extract, lactic acid, sodium hyaluronate, carica papaya fruit extract, citrus aurantium dulcis (Orange) fruit extract, citrus limon (Lemon) fruit extract, acer saccharum (Sugar Maple) extract, arginine, sodium benzoate, potassium sorbate, benzylic alcohol, dehydroacetic acid, citric acid
 * Organics 
RITUAL
Apply 4-8 drops to clean skin and massage in as a leave-on treatment. Use daily or as often as needed. A tingle upon application is normal, especially during the first few uses. When using during the day, follow with SPF. If redness or irritation occurs, please discontinue use. We also recommend mixing it with Sleeping Beauty oil or any other oil of your choice (step 6) twice a week for a perfectly clear complexion.