這款植物性護膚品棒極了。散發出來的香草味令我流連忘返,早晨醒來時,我的皮膚光彩滋潤。準備開始新的一天。
這款超豪華手工混合油結合了15種具有強大功效的天然植物油以及其他11種營養水果和植物提取物、維生素和磷脂。
浮游植物和視黃醇有利於減少細紋,抑制老年斑生成。
黑加侖子含有最佳比的歐大米精華茄-6和3種必需脂肪酸,是打造健康皮膚的英雄。
這款精美的產品擁有絲絨般的質地,每一滴都含有藍莓、猴麵包樹脂、仙人掌、山茶花、馬魯拉果、摩洛哥堅果和玫瑰果等植物成分,能令乾燥的肌膚恢復活力,促進細胞再生、膠原蛋白生成,令所有皮膚層恢復活力,使皮膚癒合。
這款獨特的產品含有獲得2大專利的生物技術活性成分:
ALGAKTIV---是一種從微藻壁中分離出來的天然且完全可持續的活性物質,通過利用細胞屏障化合物進行護膚。
憑藉其強大的再生能力,使老化的皮膚恢復活力

通過減少皮脂和平衡皮膚微生物群及其廣泛的益生元作用來促進皮膚清潔

提供最新的皮膚營養——注入能量(細胞更新),同時保持皮膚的微妙平衡(微生物群和鎮靜皮膚)
Lipoid H---超微粒微脂囊和超微粒乳化技術,能完整達到滲入的效果
針對膚色黯沉問題更能顯著改善

完美發揮撫平細紋與改善黯沉的雙重驚人效果

賦予粗糙

乾燥的肌膚柔軟潤澤

減少細紋產生

具有

嫩白肌膚的作用
主要成份:
| | |
| --- | --- |
| 1. 馬魯拉油 | 13. 黑醋栗 |
| 2. 藍莓 | 14. 石栗果 |
| 3. 摩洛哥堅果 | 15. 池花籽油 |
| 4. 堅果油 | 16. 荷荷巴油 |
| 5. 天然角鯊烷 | 17. 磷脂 |
| 6. 美藤果 | 18. 風信子花 |
| 7. 北極燕麥 | 19. 天竺葵 |
| 8. 山茶花 | 20. 佛手柑油 |
| 9. 蔓越莓 | 21. 依蘭 |
| 10. 薔薇果 | 22. 香草 |
| 11. 視黃醇 | 23. 月光石---經過水解融入產品, 可以在按摩中將寶石磁場帶到每個皮膚細胞中 |
| 12. 浮游植物 |   |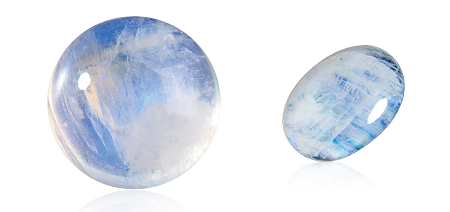 護膚流程:
日常潔膚後在晚上使用這款面部精華油。往臉上和脖子上滴幾滴,輕輕打圈按摩。
Description: This ultra-luxurious, hand-blended oil combines 15 of nature's most potent botanical oils alongside 11 other nourishing fruit and plant extracts, vitamins, and phospholipids. Plankton and Retinol help to diminish the appearance of fine lines and age spots. Blackcurrant, with its optimal ratio of omega-6 and 3 essential fatty acids, is our hero for healthy skin.
Each drop of this exquisite velvety oil with the botanical powers of Blueberry, Baobab, Cacay, Camellia, Marula, Argan, and Rosehip revitalises dry skin, boosts cell regeneration and collagen production, anddelivers rejuvenating and healing properties into all skin layers.
ALGAKTIV® Zen is an exclusive microalgae blend, it prevents DNA damage and cellular aging by inhibiting key stress signals – cortisol and adrenalin. It decreased wrinkle depth by 15% and skin scaliness by 13% in just 15 days thanks to its revolutionary relaxation action. Improved skin radiance and glow by 10% in 15 days.
Skin Repair & Protection: Saturated phospholipids help to repair and restore our skin's natural protective barrier. They mimic the lamellar structure of the extracellular matrix and form a protective layer, preventing the skin from water loss.
Skin Rejuvenation:  Phospholipids are key molecules involved in the process of skin formation and skin renewal. As cosmetic active ingredients, they can significantly counteract the visible signs of skin-aging on a cellular level. They also act as a penetration enhancer.
It is infused and amplified with the high vibrational energy of Moonstone.
Size: 15 ml bottle with pump
KEY INGREDIENTS
Marula, Blueberry, Argan, Cacay, Squalane, Sacha Inchi, Arctic Oats, Camellia, Cranberry, Rosehip, Retinol, Plankton, Acrtic Blackcurrant, Kukui, Meadowfoam, Jojoba, Phospholipids, Hyacinth, Geranium,  Bergamot, Ylang Ylang, Vanilla, Moonstone
ALL INGREDIENTS
camellia oleifera (Camellia) seed oil*, caryodendron orinocense (Cacay)seed oil*, argania spinose (Argan) kernel oil*, simmondsia chinensis (Jojoba) seed oil*, hydrogenated ethylhexyl olivate (Olive derived), aleurites moluccana (Kukui) seed oil*, vaccinium macrocarpon (Cranberry) oil, squalane, sclerocarya birrea (Marula) seed oil*, adansonia digitata (Argan)seed oil*, plukenetia volubilis (Sacha Inchi) seed oil*, rosa canina (Rosehip) fruit oil*, caprylic/capric triglyceride(Coconut originated) *, limnanthes alba (Meadowfoam) oil, vaccinium myrtillus (Blueberry) seed oil, phosphatidylcholine(natural Phospholipids), helianthus annuus (Sunflower) oil*, retinyl palmitate (Vitamin A), rosa canina (Rosehip) seed extract*, avena sative (Arctic Oats) kernel extract*, ribes nigrum  (Acrtic Blackcurrant) oil, tocopherol (Vitamin E), hydrogenated olive oil unsaponifiables (Olive derived), plankton extract, hyacinthus orientalis (Hyacinth), pelargonium graveolens (Geranium) oil*, cananga odorata (Ylang Ylang) oil*, citrus aurantium bergamia (Bergamot) oil*, vanilla planifolia (Vanilla) fruit extract, rosmarinus officinalis (Rosemary) leaf extract*, linalool**, eugenol**, benzyl alcohol**, benzylcinnamate**, benzyl benzoate**, geraniol**, ISO Eugenol**, citronellol**, citral**, limonene**, benzyl salicylate**, farnesol** 
 * Organics **Natural constituent of essential oils
RITUAL
Use every evening after your cleansing routine. Massage 2-3 drops between your palms, and gently pat in a firm circular motion all over your face, neck, and décolletage. This may be used on its own or after hydration with Aqua Splash Essence (step 4). For more powerful results, mix with a serum of your choice (step 5) before applying. We also recommend mixing the oil directly with the Twinkle Star serum (step 2) twice a week for a perfectly clear complexion.