極珍貴的一款花樹汁面部營養液。

佢絕對可以成為你加強後續護膚品的保濕能力的好幫手!
如果覺得平時的保濕產品不夠力, 可加1, 2滴混合一起上面。
花樹汁匯集了植物的強大精髓,這種植物難以採購,創辦人不得不自己種植,這意味著該產品由播種,撫育和等待周期花了整整兩年的時間才能有成果。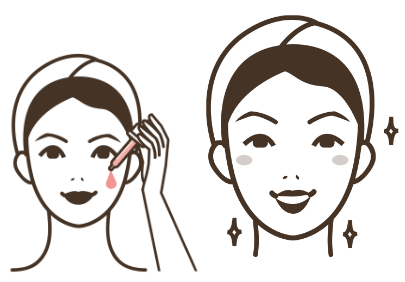 紫草,玫瑰和專有的海藻提取物

可幫助您的皮膚在白天或晚上

保持理想的水分含量

。
適當的皮膚補水意味著
減少與脫水有關的黑頭和粉刺問題
,更多的
皮膚抵抗壓力和荷爾蒙變化的能力,當然還有抗衰老
。
該配方中的植物增強了我們皮膚的天然屏障,
減少了表皮水分的流失,同時又將柔和的水分子吸引到皮膚上
。

只需3-5滴,通過輕柔的塗抹,它

既可以單獨使用,也可以與油或面膏組合使用。
What people have to say about it:
"I love using the product as a primer for the resin. My skin is sooo dry and I used to use another moisturizer on top of the resin, but when I use the hydrating milk and resin together, my skin is dewy and glowy all day. My skin had been breaking out so much from the stress of coronavirus and hormonal weirdness, that I was about to go back on accutane this month. I'd already gotten my blood work done and everything. Since I started using this product, my skin is so clear, I am in awe. I don't know if the product was designed to help with acne at all, but I just had to share my little testimonial with you because it's like a miracle."
FLOWER SAP // HYDRATION HARMONIZER
Flower Sap brings together two of our true loves—roses and the ocean. These essences are cradled by the strong arms of a plant that is so difficult to source that we had to grow it ourselves, meaning this product took 2 full years to bring to existence because of the cycle of seeding, tending, and waiting for the roots of Gromwell (Lithospermum Erythrorhizon) to be ready for us.
The synergy of gromwell, rose, and our proprietary Maine harvested seaweed extract work to help your skin maintain its own ideal hydration levels day or night. This is different for everyone, hence the word 'Harmonizer'. We don't want you to be so over-hydrated that you feel sticky, but we still need to have that juicy silky bounce all day long.
Proper skin hydration means less dehydration-related blackheads and acne, more skin resistance to stress and hormonal changes, and of course more graceful aging.
The plants in this formula strengthen our skin's natural barrier and reduce trans-epidermal water loss all while attracting a gentle trickle of water molecules to the skin.
We didn't want to use synthetic, unsustainable water-trapping ingredients so common nowadays, but also didn't want to sacrifice serious results— and we didn't have to. We hope you love this nutrient rich sap as much as we do.
With a feather-light application, it is wonderful as a light lotion on its own or combined with an oil or balm of choice. Always apply to clean, slightly damp skin. 3-5 drops is all that is needed.
Rosa Damascena flower water, Aloe Vera, local expeller pressed sunflower oil, gromwell root, proprietary Maine seaweed extract, glycerin, ceteareth-6 Olivate, Populous Tremuloides extract, xanthum gum